achim zepezauer // slotmachine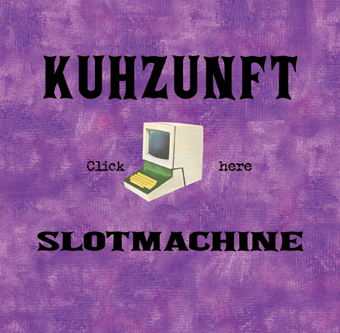 featuring:

Jaap Blonk (NL) - Voice
John Chantler (AU) - Modular Synth
Serge Corteyn (DE) - Guitar
Rhodri Davies (GB) - Harp
Gaile Griciute (LT) - Prepared Piano
Richard Lerman (US) - Piezzo, Hydrophone
Seán Mac Erlaine (IE) - Woodwinds
Jérôme Noetinger (FR) - Tape Machine
Pablo Paredes (CL) - Keyboards
Michael Vatcher (US) - Drums
Simon Whetham (GB) - Field Recordings
Marta Zapparoli (IT) - Radio Waves
Achim Zepezauer (DE) - Drumcomputer, Electronics, Acoustics

added online content from february 1st, 2019 by:

Émilie Girard-Charest (CN) - Cello
Florian Hartlieb (DE) - Computer
Bart Maris (BE) - Trumpet
Achim Zepezauer (DE) - Words

Pablo Paredes (CL) - Mastering
Guida Ribeiro (PT) - Website Developing
The Slotmachine is a project by Achim Zepezauer that is randomly combining 158 different recordings (each one with a length of 45 seconds) from 13 artists. You can either simply press START and get surprised or deactivate the AUTO PLAY - Button to make a selection of specific instruments.

There are four ways to support the project. You can write a sweet mail to Achim, share it with others, or donate via paypal at the donate-button or you can purchase a 10" vinyl copy of some best-of combinations, picked by Achim. The record is available at Gruenrekorder or right here, per mail, or elsewhere.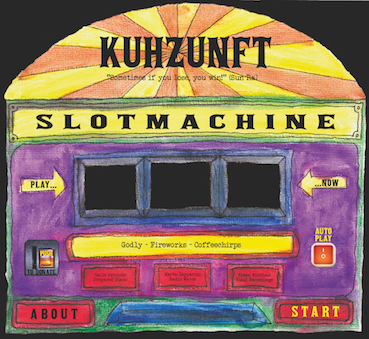 Das Webseiten-Projekt hat nur eine Oberfläche. Hier ist das animierte Bild einer gemalten Slotmachine, auch One-Armed-Bandit oder Spielautomat genannt, zu sehen. Per Klick auf den Startbutton werden nun in den drei Spalten via Zufallsauswahl vorproduz

ierte Aufnahmen generiert und stets neu kombiniert. Anstelle der typischen Symbole auf den Drehrädern erscheinen dazu Fotos, die jeweils für eine Aufnahme stehen. Jede Spalte enthält 10 verschiedene Aufnahmen, was schon die erstaunliche Anzahl von 1000 Kombinationsmöglichkeiten ergibt. Mit jedem Knopfdruck erneuert sich die Variation der einzelnen Kompositionen zu einer Melange aus drei Möglichkeiten. Achim Zepezauer hat 30 Aufnahmen kontrastreich in unterschiedlicher Instrumentierung angelegt. Elektronik trifft hier auf Akustisches und auf Drumcomputer. Die Musikstücke sind 45 Sekunden lang und als weitere Multiplikatoren sind auch von weiteren Künstler/Innen je 10 Aufnahmen in der Datenbank, wodurch eine theoretische Möglichkeit von fast 4 Millionen Kombinationen entsteht.
Mit der Starttaste kann man sich dann durch die Zufallswiedergabe überraschen lassen, oder auch zwischen den Künstler/Innen eigenhändig nach Belieben Instrumente kombinieren und leicht arrangieren. Das persönliche Eingreifen sensibilisiert die Aufmerksamkeit und schult den Gehörsinn.

Zeitgleich ist als analoge Dokumentation des Projektes eine Best-Of-Zusammenstellung entstanden, die am 1.2.2019 als 10" Vinyl Ausgabe bei dem Label Gruenrekorder erschienen wird. Vielen Dank an dieser Stelle an Roland Etzin und Lasse-Marc Riek. Zu erwerben über Gruenrekorder, über Bandcamp oder auch direkt per Mail und auch anderswo im Netz... Dokumentarisch ist jede(r) involvierte Künstler*In mit exakt sechs seiner/ihrer Aufnahmen auf dem Tonträger vertreten und nach Möglichkeit wurden alle mit jedem einmal kombiniert.




Jaap Blonk: "I just listened to it and I really like it. Good job!"
Richard Lerman: "Looks and Sounds Great....And I won 10,000€ !"
Seán Mac Erlaine: "I kept trying but couldn't find one combination that didn't work amazingly well!!!"

Reviews:

-- And now to something competely conceptual, a new way of interactive composition technique introduced by Achim Zepezauer and his Kuhzunft project which results in this 10" to be released on the Gruenrekorder-imprint on February 1st, 2k19. All 30 - sic !!! - under one minute tracks on this one have been composed as a collage using a virtual slotmachine of sorts filled with 158 45 second recordings provided by a set of 13 different artists including the likes of Jaap Blonk, Jérôme Noetinger, John Chantler, Zepezauer himself and many more which are then randomly layered with the program to create a full blown collage of three simultaneously played tunes. The results are, despite way too short to be characterized as tracks, a kind of slightly chaotic set of miniatures, in parts fully experimental and hardly comprehensible, of seemingly electroacoustic nature, resembling bits that could've emerged from early experimental music labs like the BBC Radiophonic Workshop, getting into PostRock, Future DarkJazz or pure feedback driven areas or even touch Ambient and Lo(west)-Fi Electronics realms at times, providing a demanding, yet defo fascinating listening experience for die-hard fans of full-on experimentalism and conceptual novelty music. -- Baze.DJunkiii for Nitestylez.de

-- Achim Zepezauer collects 158 45-second recordings from artists as diverse as Rhodri Davies and Simon Whetham, and runs them through a Slotmachine. This is about as weird as it gets, a further expansion of Gruenrekorder, designed for the disorientation of Las Vegas' neon lights. -- Richard Allen for A Closer Listen


Photographers Credits:

André Symann: Photos of Achim Zepezauer / Michael Vatcher
Sabine Niggemann: Photos of Jérôme Noetinger / Achim Zepezauer
Th.C.White / Tobias Daemgen / Daniel Kämper: Photos of Achim Zepezauer
Liz Racz: Drawings for Jérôme Noetinger
John Chantler: Photos of John Chantler
Gailė Griciūtė: Photos for Gailė Griciūtė
Daaryl Feehely: Photos of Rhodri Davies broken things (Horsehair, metal, gut, nylon)
Warren Orchard: Photo of Rhodri Davies
Serge Corteyn: Paintings for Serge Corteyn
Photos of Jaap Blonk: Cheeks: Lisette Stalenhoef / Commercials: unknown (1982) / Frying: Marco Douma / Humhum: Masha Bakker / Lanketrrgll: Jochen Roeder / Oh: Raoul van der Weide / Oneandonly: Irena Jorgensen / Ploff: Martín Gubbins / Ptk: Jaap Blonk / Rages: Paola Scagliotti
Caoimhín Ó Raghallaigh: Photos of Seán Mac Erlaine
Michelle Browne: Photos of Seán Mac Erlaine
Myles O'Reilly: Photos of Seán Mac Erlaine
Richard Lerman: Photos for Richard Lerman
Pablo Paredes: Photos for Pablo Paredes
Simon Whetham: Photos for Simon Whetham
Marta Zapparoli: Photos for Marta Zapparoli
Bart Maris for Bart Maris


Websites:
Jaap Blonk
John Chantler
Serge Corteyn
Rhodri Davies
Gailė Griciūtė
Richard Lerman
Seán Mac Erlaine
Jérôme Noetinger
Pablo Paredes
Michael Vatcher
Simon Whetham
Marta Zapparoli
Guida Ribeiro
Gruenrekorder


Thank you Roland Etzin & Lasse-Marc Riek from Gruenrekorder
Thank you Guida Ribeiro for the help with the website.
Thank you Angelika von Ammon.
Thank you everybody else for helping and being involved in any way.


This project was kindly funded by: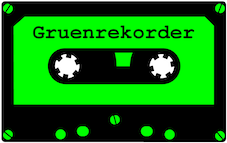 datenschutz / impressum